Teaser image released some time ago...and today I found the full pics,here are just some taken off OSW Communitty Forum.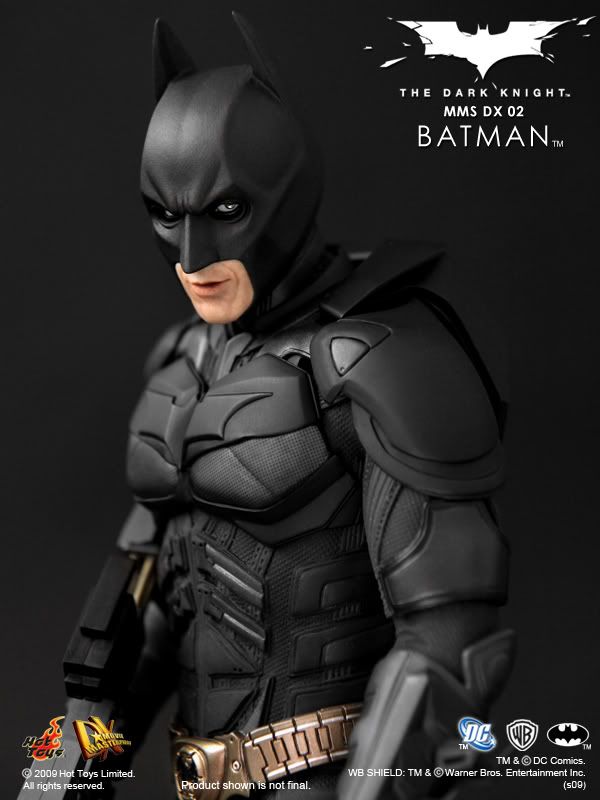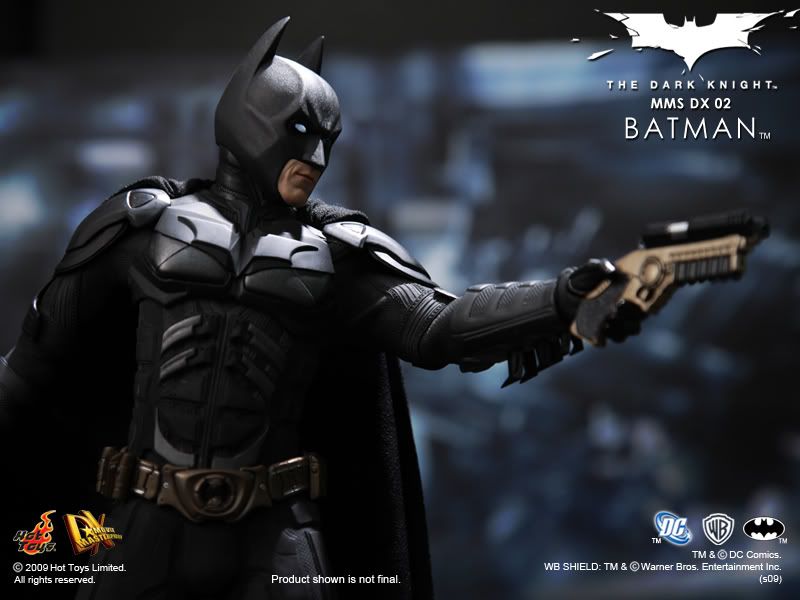 I'm not sure if any of you guys have seen this,maybe you have maybe not. I usually don't post stuff like this but I'm such a huge fan of HotToys & Christian Bale..and a so so fan la of Batman. Here are just some finally official released images of the Deluxe TDK Batman..shit just look at the details & quality. HotToys has did it again by raising the 1/6 figure bar again and again and again-I'm betting whoever just recently bought a 'normal standard' HT Batman is going to kick themselves in the balls after seeing this but maybe not.
You can try
here
for the full pics gallery-be warned,you might wet your pants if your a 1/6 enthusiast.